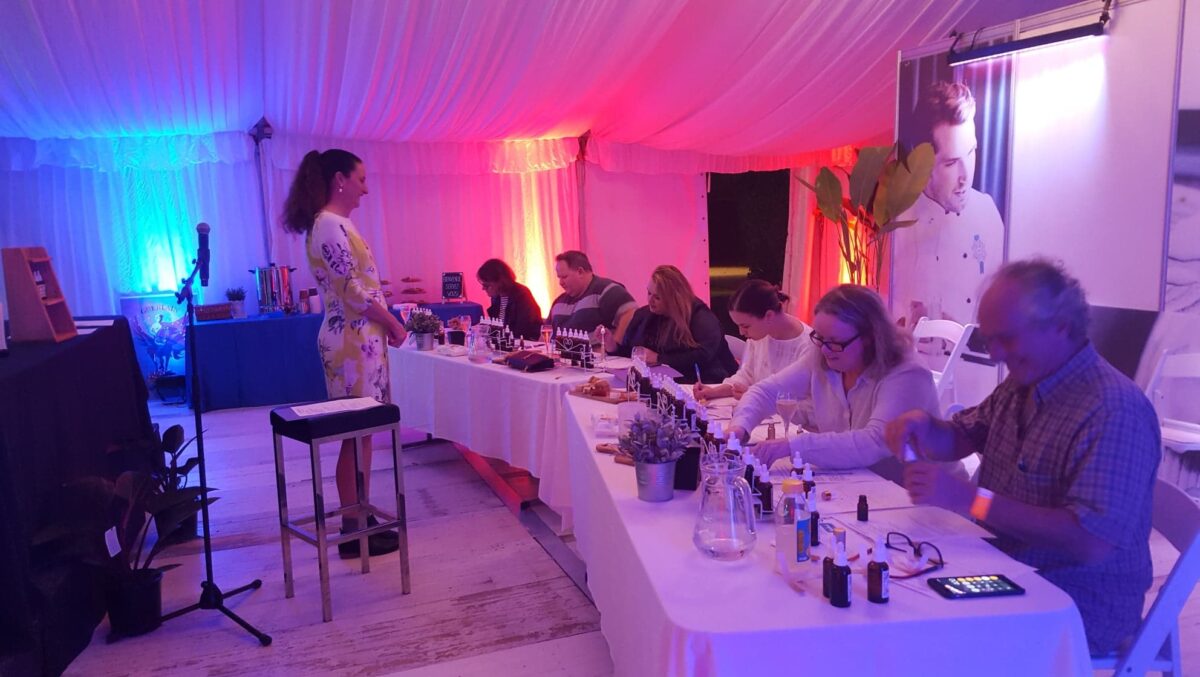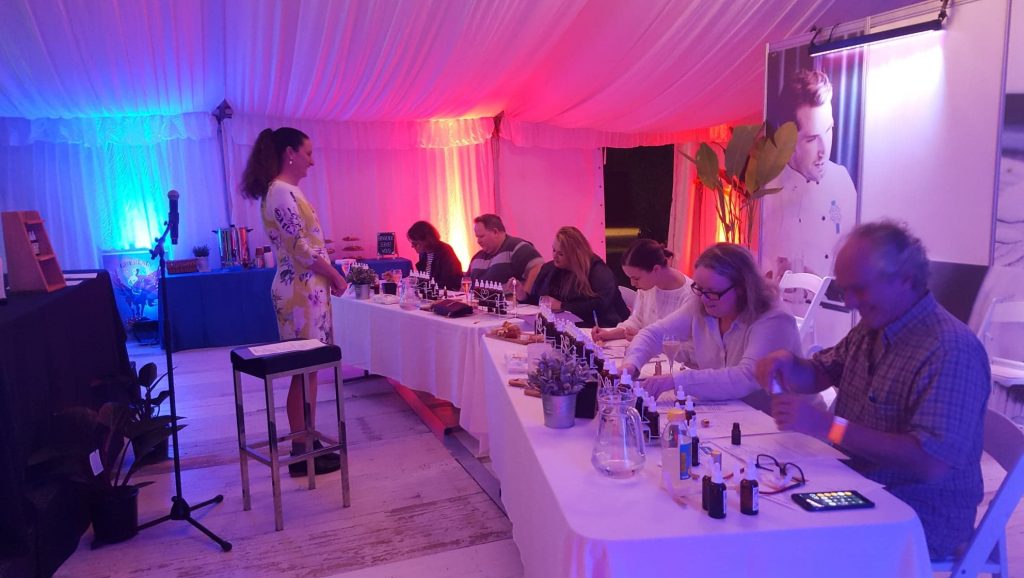 What drew you to perfume?
I have always been a 'smeller'.  As a child my favourite smell in the world, and my first smell was of my mother, her own natural smell mixed with her favourite scent in the 70's, Opium.
My career in natural medicine started with Aromatherapy.  On my 21st birthday, my Mother purchased a couple of oils for me and a book on Aromatherapy.  I loved them.  I then went on to became a qualified Medical Herbalist and in 2016 journeyed back to natural botanicals once more and became a qualified French Botanical Perfumer!  My training was with a 4th generation perfumer from France.  My passion is plants, plants that heal and plants that uplift the human spirit.  We would not survive without them, and there is nothing more uplifting in the world, than a pure, natural fragrance.
What is the best part about being a perfumer? 
The creation part and assisting other's to create.  Creating a perfume is actually very challenging, yet incredibly rewarding when you blend certain botanicals together and get a surprising result, it is incredibly exciting.  An expressive space in which you are utterly limitless.  
What is your favourite scent to wear?
On the days I am working on creation or running my perfumery workshops, I cannot actually wear fragrance as my nose needs to remain clear.   My favourite perfume to wear other than my own is Annick Goutal's, Songe.  
What are some of the characteristics of French perfume?
Many people believe that perfume came from France, but perfume actually originated from Mesopotania (parts of the now Syria, Turkey, Iran and Iraq). But when it comes to the art of perfume, no country ranks more highly than France.  Many of the greatest names in the perfume industry, Chanel, Christian Dior and Estee Lauder are French.  The French turned perfumery into an art form.  Two famous styles of perfumes from France are Chypre and Fougere.  Chypre is the name of a family of perfumes that are characterised by an accord composed of citrus top notes, a middle centered on cistus labdanum, and a mossy-animalic set of base notes derived from oakmoss.  Fougere perfumes have citrus, herbaceous, green, floral and animalistic notes included.  The two most common ingredients in a Fougere are Vetiver and Geranium.  The Fougere was initially more commonly worn by men, but times are changing however and now women are drawn to masculine scent.  French perfumes are sexy and unapologetic.  In 2012 the Ministry of Art in France declared perfumery an art form. 
What is unique about your ingredients?
As far as I know I am the only fully qualified French Botanical Perfumer in Australia, running workshops, teaching members of the public how to create their very own perfumes, using 100% natural ingredients.   It is very easy to make perfumes from synthetics, they are cheap, and one dimensional in their nature.  Natural botanicals are much more expensive, incredibly dynamic and never static.  It's much more of an art form to be able to create a fragrance using exclusively naturals.  
The children of the great perfumer's in France are now turning full circle and have just completed a project creating from 100% naturals, these include my teacher Isabelle Gelle and also Perrine Scandel, Thierry Bernard, Michel Roudnitska, Jean-Claude and Eric Gigodot 
The botanicals I use are also certified organic wherever possible.    
Perfumery is the ultimate spiritual journey. You have to be daring. You have to break the rules. Yet you have to be moderate, consistent. Perfumery tests the depths of your creativity. And brings you to your knees with the patience that is required. Intuition, listening is everything. And each day brings a new challenge.  Miriam Young, French Botanical Perfumer.