Contact Theoria Gold
Contact us here, we will get back to you within one day.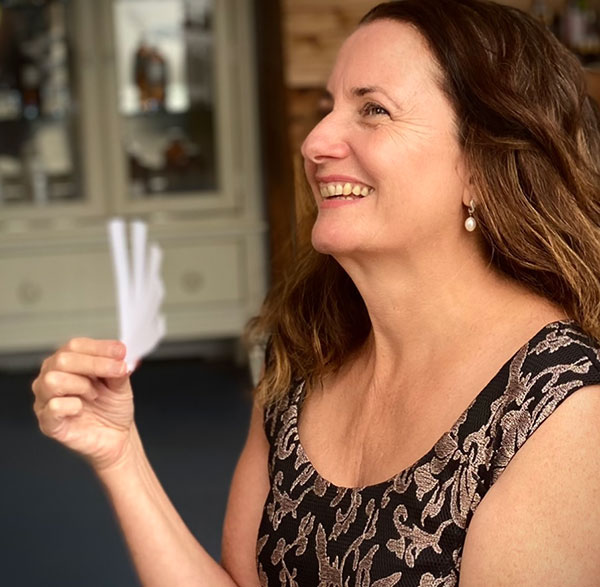 Miriam Young, French Perfumer & Medical Herbalist
We are proud that Theoria Gold perfume stands as a beacon of purity, consisting entirely of one hundred percent natural ingredients derived from plants.
In a world increasingly besieged by environmental pollutants, the significance of this commitment to natural elements cannot be overstated.
The prevalent use of commercial fragrances has been likened to the insidious effects of passive smoke, primarily due to the inclusion of toxic ingredients, such as endocrine disruptors. These disruptors, with their detrimental impact on hormonal balance and internal organs, underscore the imperative need for a shift towards cleaner, plant-based alternatives.
It is crucial to recognise that a substantial portion of what we apply to our skin is absorbed directly into our bloodstream, subsequently undergoing purification by vital organs like the kidneys and liver.
In the pursuit of longevity and robust health, a heightened awareness of our environmental impact and a deliberate effort to minimize our toxic load become paramount.
Theoria Gold Perfume offers a conscious choice for those seeking a fragrance that not only captivates the senses but also aligns with a holistic approach to well-being. Applied directly to pulse points—such as the insides of wrists, behind the ears, and the throat—this perfume provides an intimate and sensorial experience.
Drawing inspiration from French tradition, where perfume is applied to the backs of the knees, Theoria Gold extends an invitation to explore novel avenues of fragrance application for a heightened sensory encounter.
Personally, I find the upper arms to be an ideal canvas for Theoria Gold, allowing for effortless enjoyment throughout the day. The perfume boasts an average concentration of essence at 18%, ensuring a lasting olfactory experience that transcends fleeting moments.
Embracing Theoria Gold goes beyond a mere sensory indulgence; it is a conscious choice to embrace a lifestyle that harmonizes with the body and the environment, contributing to a healthier and more sustainable existence.
Contact Theoria Gold via the form on this page.
Welcome to the world of Theoria Gold, where exquisite fragrances meet the purity of nature.
Immerse yourself in a sensorial journey with our 100% natural Australian perfume, meticulously crafted by the visionary perfumer Miriam Young. Each bottle encapsulates the essence of Australia's pristine landscapes, offering a harmonious blend of botanical treasures.
Miriam's expertise intertwines with a commitment to sustainability, ensuring that every note is a celebration of nature's wonders.
Indulge in a fragrance experience that transcends the ordinary, as Theoria Gold invites you to embrace the allure of authenticity and the captivating scents inspired by the beauty of the Australian continent.
Brisbane Perfume Making Workshops
The Ultimate Fragrance Experience Workshops in Jindalee, Brisbane
The only 100% natural perfumery workshop in Australia, conducted by a fully qualified French Botanical perfumer.  
This is a hands on experience in making your very own Eau de Parfum using the traditional French Method with Miriam Young, Perfumer.
Book a public workshop or enquire or request a private group workshop here.
Learn how to choose and blend top notes, middle notes and base notes whilst creating a harmonious fragrant medley to match your scent preferences. Work with materials from the major scent families including, Floral, Oriental, Citrus, Aromatic, Wood, Green and Moss. Male, as well as Feminine scents can be created, and our male clients enjoy the workshop just as much as our ladies.
To enquire about attending a workshop, contact Theoria Gold via the form on this page.