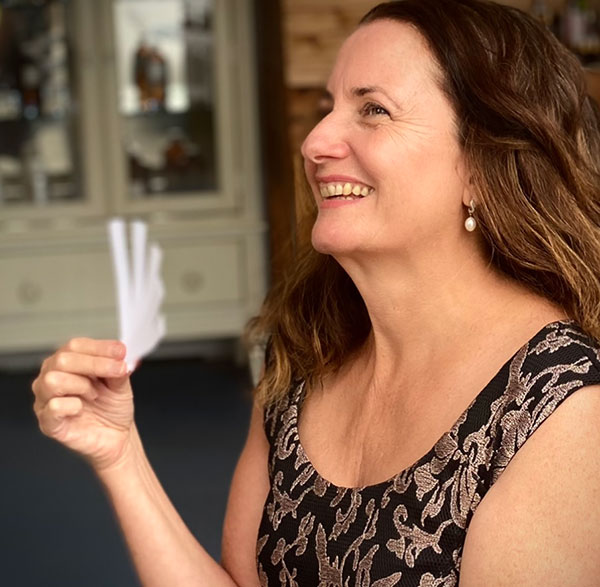 Miriam Young, French Perfumer & Medical Herbalist
Theoria Gold perfume is one hundred percent natural, so only from plants.  
This is important, because of the growing toxic environment in which we are all living.  Commercial fragrance has been described as the new passive smoke.
This because of the toxic ingredients, including endocrine disruptors, which have a negative affect on our hormones, and eventually our internal organs.
Much of what we put onto our skin gets absorbed straight into our blood stream.  And the blood in turn is purified by our kidneys and liver.
If we want to live long healthy lives, we need to be aware of our environment and reduce our toxic load as much as possible.
Theoria Gold Perfume can be applied directly to the skin on pulse points – insides of the wrists, behind the ears, and the throat.  The French apply perfume to the backs of their knees, (highly recommend)…
My favourite area to apply Theoria Gold is on the upper arms, so it can easily be enjoyed.  The average concentration of essence in Theoria Gold is 18%, which makes it long lasting.